A Robust CMS and Mobile Application for
TAPinto
TAP Into is a fast-expanding online network of locally owned and operated newspapers, serving over seven million users across seventy communities in New Jersey, New York, Florida, Texas, and Pennsylvania.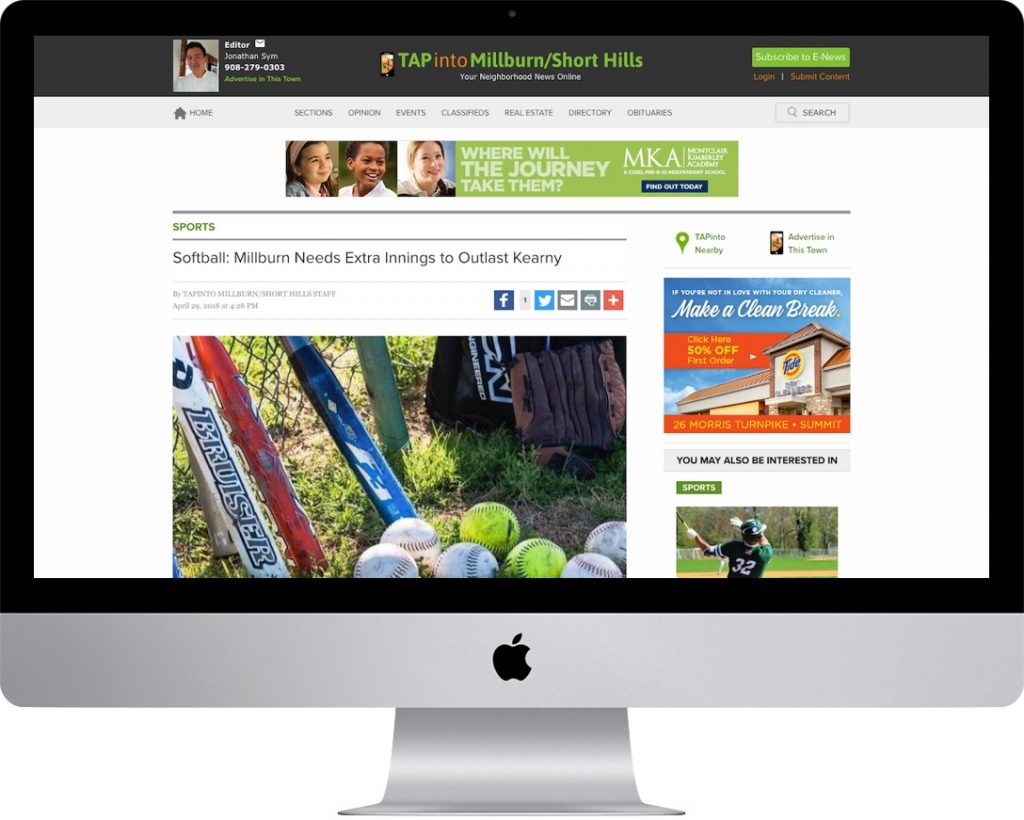 When TAP Into approached us, their seven-year-old site was in no way mobile optimized, yet 51% of its traffic was from mobile devices. We took their proposed design, which they liked but was only optimized for portrait view tablet, and implemented a site that could withstand the continuous changes it sees every day from various admins and remain optimized on all devices.
We launched the new, fully optimized TAPinto in March 2015, and in less that two months, we saw a 15% increase in total traffic. Mobile users now representing 63% of all users. Since the site relaunch, we have focused on improving TAPinto's Google rankings through SEO. The site has seen dramatic improvements, including a 120% jump in Google News referrals in the first month. We also added better YouTube video functionality and redesigned the site to create a better user experience.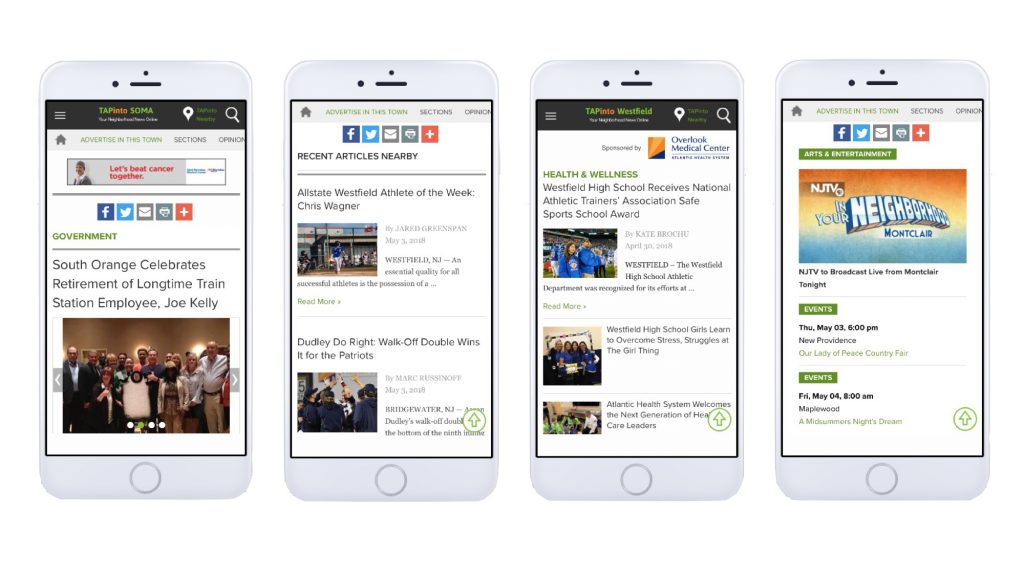 In 2016, we redesigned the original Content Management System. Their CMS was poorly laid out, and built only for desktop. TAPinto's roster of editors are submitting stories all the time, so we gave them a CMS they could use on all devices, and we made it clean and easy to use. And in 2017, we introduced a cutting-edge, online billing system to the CMS, built to save TAP's admins time and money.
One of TAPinto's original requests was to help them build an app version of their site for iOS and Android. Once we fully optimized the site for mobile and refreshed the design, we set out to create a simple, intuitive app that would only focus on top stories and breaking news, and present this content in a simple layout.