A Mobile-Friendly Redesign & Custom CMS for
Summerfuel
When Summerfuel approached us in 2007, their SEO and content strategy was driving the wrong traffic to the site. As we're both located in New York City, we quickly developed a close, trusting partnership with the expressed goal of growing their brand online. We first worked with them on creating a fresh website design that would prioritize user experience for the appropriate, intended audience: parents and high school students seeking custom educational adventures in exciting locations across the world.
As the Summerful site is frequented by both students and parents, it was imperative for Summerfuel to introduce multiple user interfaces across different devices, which could convey the same pertinent details and capture the adventurous spirit of their summer programs. These two key groups favor different browsing devices and are looking for slightly different takes on the same thing.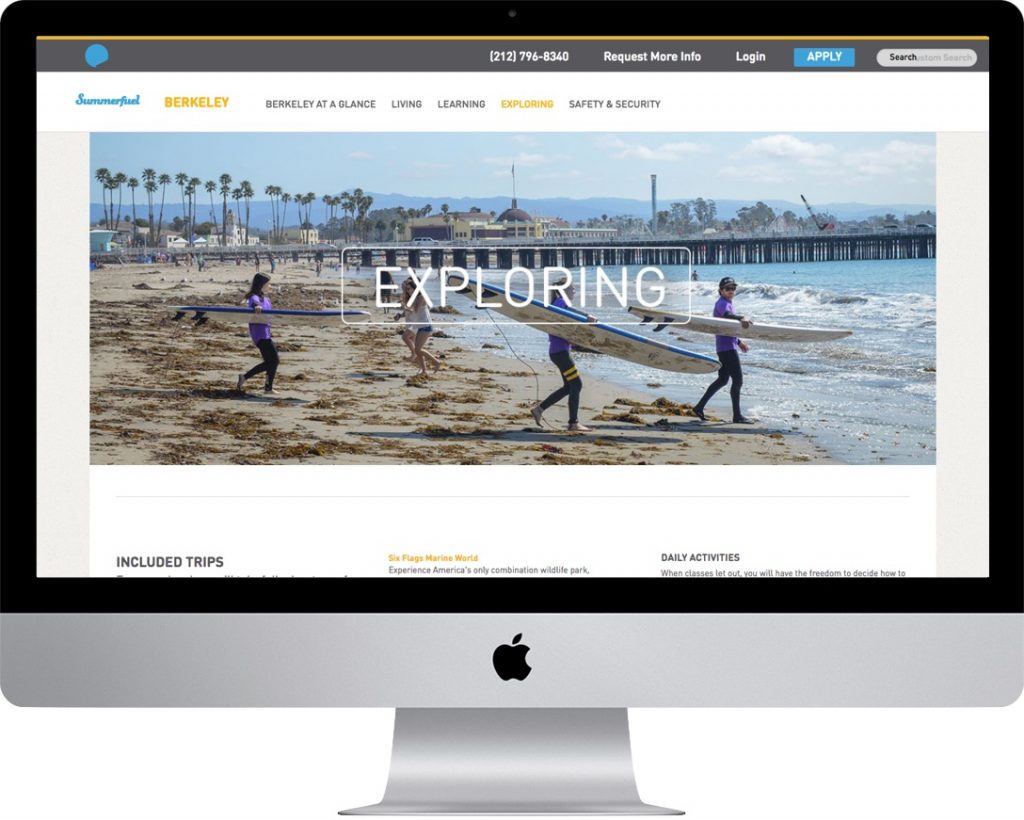 For the mobile design, we ensured image slideshows and video playback would be intuitive and accessible, for students who truly wanted to see what the Summerfuel experience looks like. For desktop, our programs page layout makes it easy to determine what education and extracurricular offerings were available at each locations, enabling parents to quickly filter down to their preferred choices, or dive deeper into the information once needed.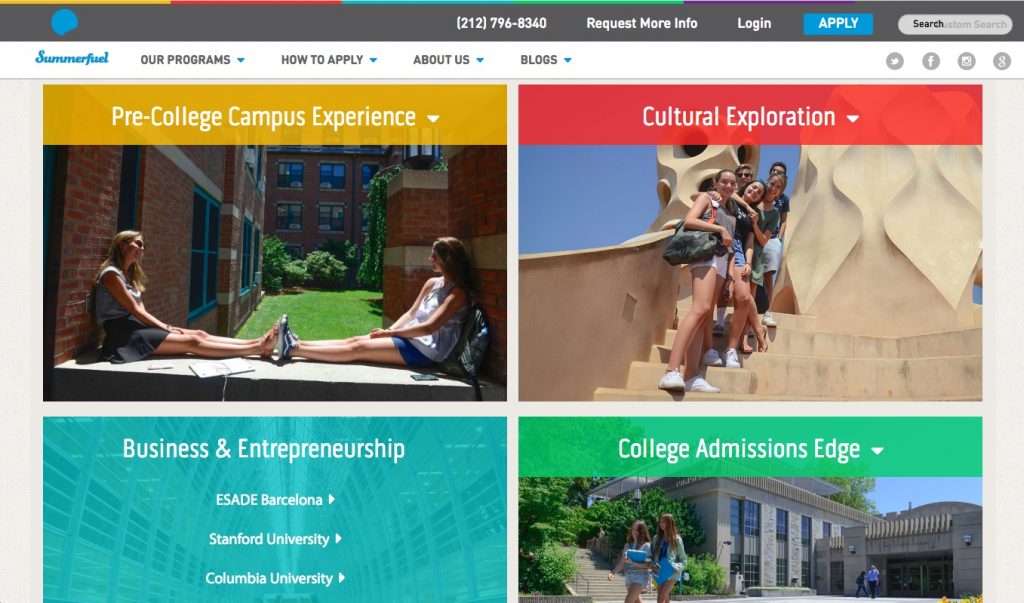 Then, we began the process of moving them from paper-based application processing to completely web-based. Our custom Content Management System, with both admin and customer-facing screens, transformed the online business, from a marketing website to a powerful online tool.
Students can apply online and manage their account through the MySummerfuel portal, making the website the focal point for pursuing Summerfuel programs. This access brings the site far beyond the limits of a brochure, making it an ideal vehicle to engage high school students across the U.S. and around the world.