Powerful Organizational Tools to Enhance the
Lee & Low

Online Store
At its founding, Lee & Low Books was a pioneer in publishing culturally diverse books, and today remains committed to the mission of increasing the number of diverse books available to children. They are the largest multicultural children's book publisher in the United States.
When Lee & Low approached us in 2013, the were looking to expand their online selling capabilities. We built them an eye-catching site that incorporated visuals from the books that they sell, driven by a simple yet powerful Content Management System.

We also created an Advanced Search function that allows for visitors to filter their results by Reading Level, Awards, and a host of languages and themes. And we boosted their Collections section, bundles of related books which they sell directly to teachers and schools.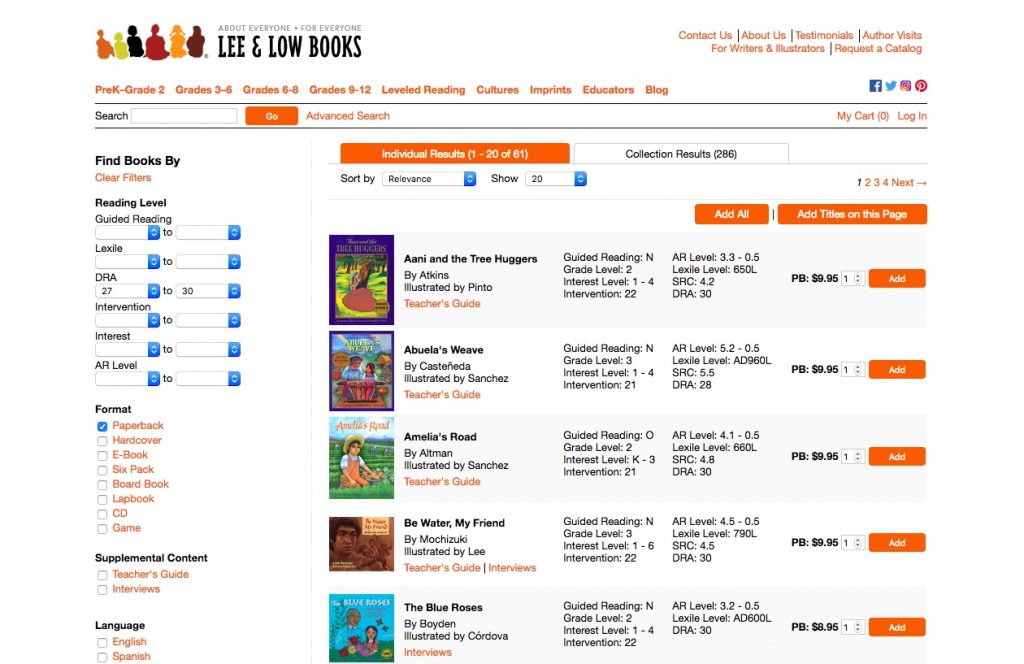 In 2018, we launched a Custom Quote system for Lee & Low's sales team. Their manual quote building workflow was laborious and time-consuming, and Lee & Low desired changes that would increase their speed and productivity in this process.

We created a dynamic system that allows their Salespersons to build a quote much like a customer builds their shopping cart, but with Individual Sections for classrooms, dynamic column filtering, easy discount application, and a searchable Address Book.