Shopify eCommerce Website Redesign and Build for
Barsol Pisco
Founded by Diego Loret de Mola and Carlos Ferreyros, BarSol adheres to the traditional Pisco pot distillation method practiced in Peru since the 1500's. Distilled and bottled in Bodega San Isidro, a century old distillery, BarSol is produced from fresh wines fermented exclusively from Pisco grapes harvested in the Southern Valley of Ica.
The name BarSol is inspired by the mission and commitment to bring to every BAR in the world the finest Pisco produced under the SOL of Ica, one glass at a time.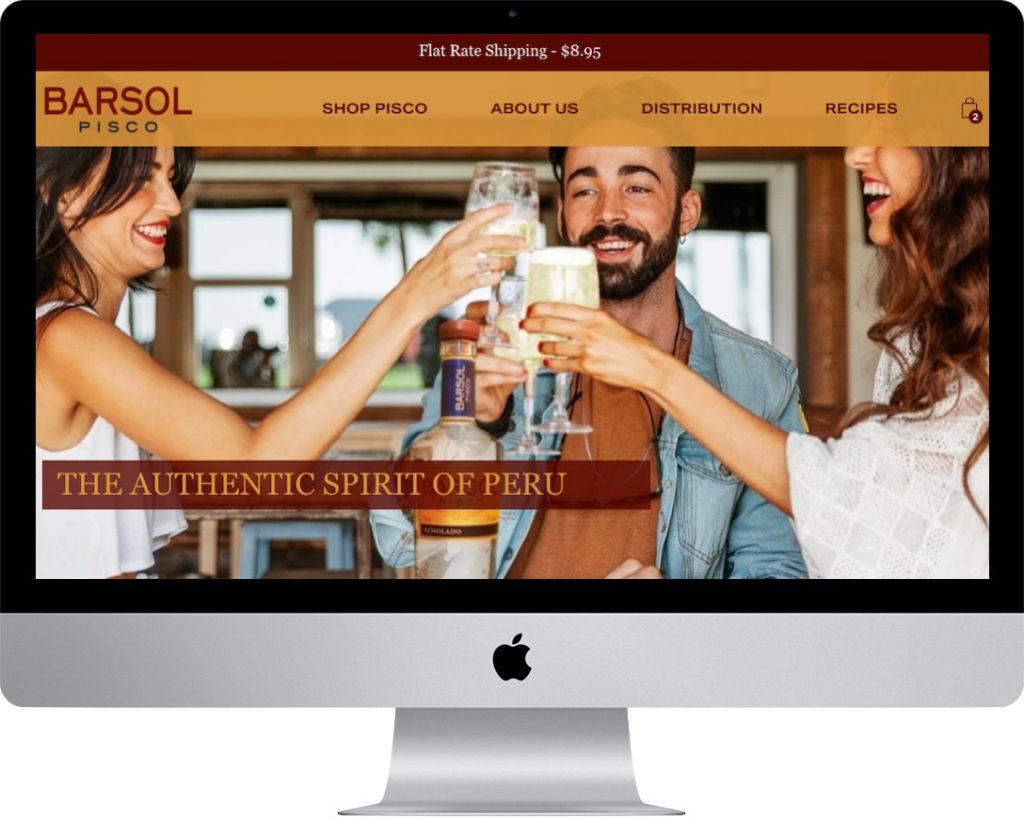 After quickly and successfully building a basic eCommerce shop in 2020, to weather the pandemic's hit to the spirit industry, BarSol Pisco approached us in early 2021. They were impressed with our work on the Ilegal Mezcal website, and sought a redesign that captured the spirit of their brand.
The site that BarSol Pisco had created in Shopify satisfied their original goal, but was in desperate need of an updated look-and-feel. We analyzed their brand materials, focusing on their history, the bottle, logos, and colors, and introduced a completely overhauled design that speaks to who they are.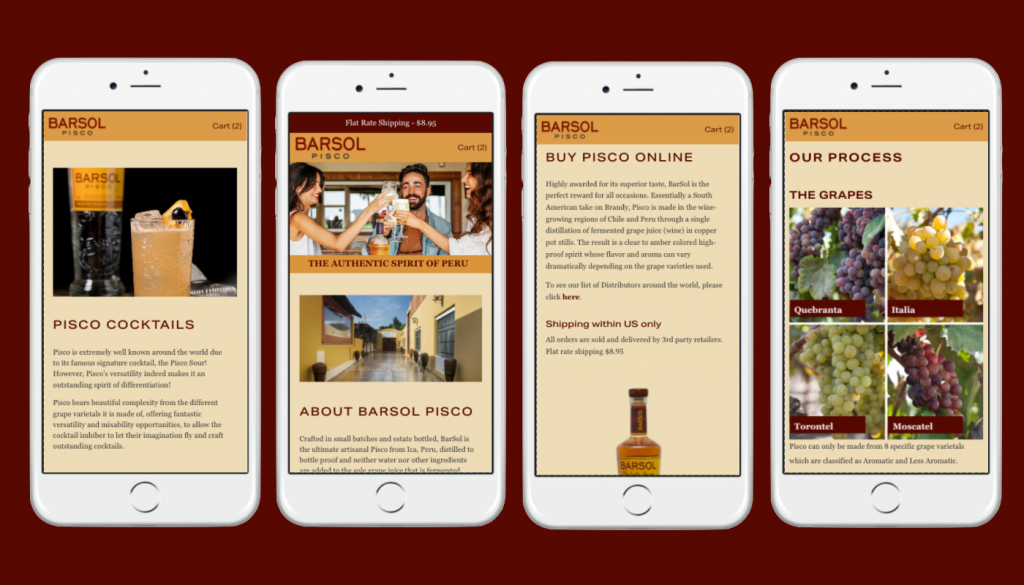 Our Continued Partnership
Our next custom project for BarSol will expand the website, to include a fully searchable sections for Recipes and their History, as well as more advanced eCommerce elements.
Proudly Peruvian and dedicated to the process of producing pisco, BarSol is the top-selling, most highly-awarded Pisco in the world. We are proud to have introduced a website design that reflects this position.