Website Design & Development
See a selection of Net Theory's recent creative digital projects. Our portfolio features a full range of custom web services: creative eCommerce solutions, dynamic website design and development, mobile apps, and robust content management and publishing systems.
Net Theory has a roster of clients from a variety of sectors including food and beverage, education, media, wellness, and luxury.
E-Commerce Fulfillment Solution for
Ilegal Mezcal
In 2020, by setting up integrations with distribution, payment processing, and fulfillment partners, Net Theory enabled Ilegal Mezcal to become the first and only mezcal brand to (legally) sell their products directly on their eCommerce site.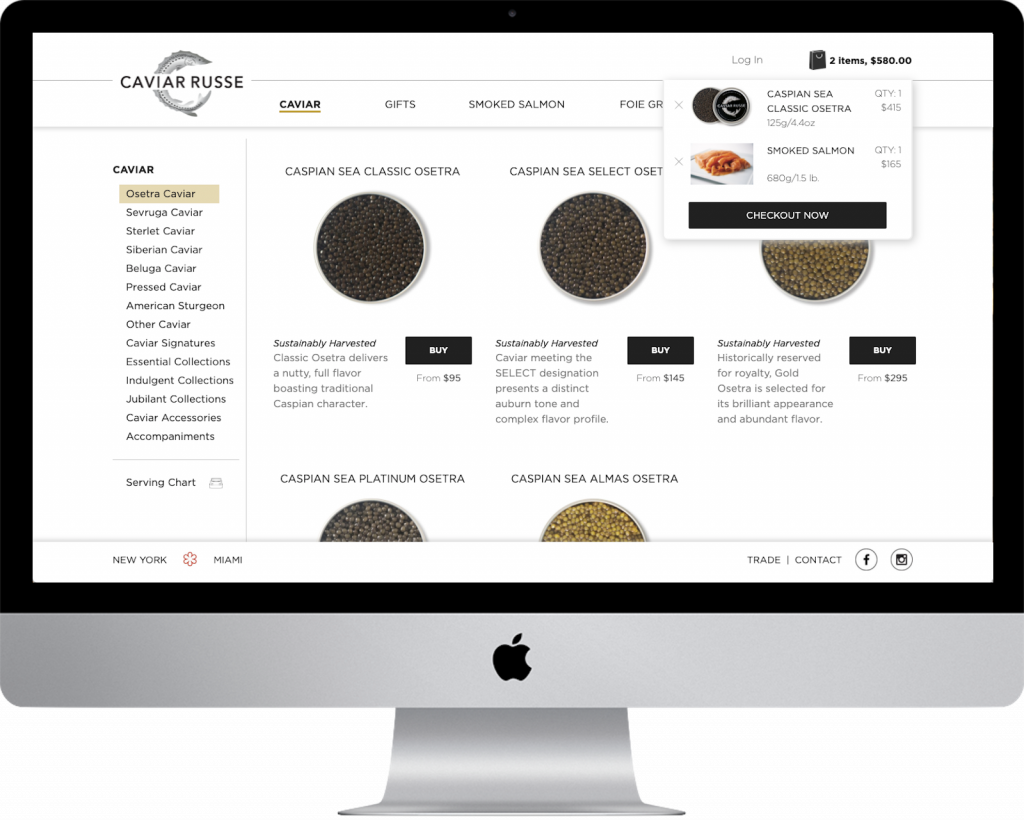 A Complete E-Commerce Solution for
Caviar Russe
Our design and checkout updates, complete with Apple Pay and Google Pay integration, and thoughtful SEO have produced stunning results: Since 2015, total sales from the website have increased an average of 75% per year.0>
Net Theory: A Digital Agency
Open dialogue, and a user-focused approach.
Net Theory has been a leading New York City web development, design, and digital agency since 1999. In 2010, we expanded development operations to a second office in Quito.
We credit our continued success to our user-focused approach, the quality of our custom websites and mobile apps, and the lasting relationships we build with our clients and across our team.
Our digital agency is led by CEO Jude Huang and Managing Director Ray Malo. We are a small, focused firm by design; our clients can be confident that our most qualified web developers, graphic designers, and project managers are assigned to their custom web and mobile app projects.
Lines of communication are varied and continuously open. We are always here for our clients, proactively communicating progress, and continuously generating innovative new ideas to help them grow their brand online.