E-Commerce & Restaurant Websites for
Caviar Russe
Caviar Russe is the largest importer of caviar to the United States. Their restaurant on Madison Avenue in New York has received a Michelin Star seven years running, and they recently opened a beautiful restaurant in the Four Seasons Tower in Miami.
In 2009, Caviar Russe engaged Net Theory to help them grow their brand online, by producing two new websites, one for online retail and another for their restaurants. The eCommerce and marketing sites we crafted are unique yet present a unified brand.
We produced a brand new custom web design, code base, eCommerce system, and site architecture. The site is bright and polished, emphasizing the brand's luxury appeal.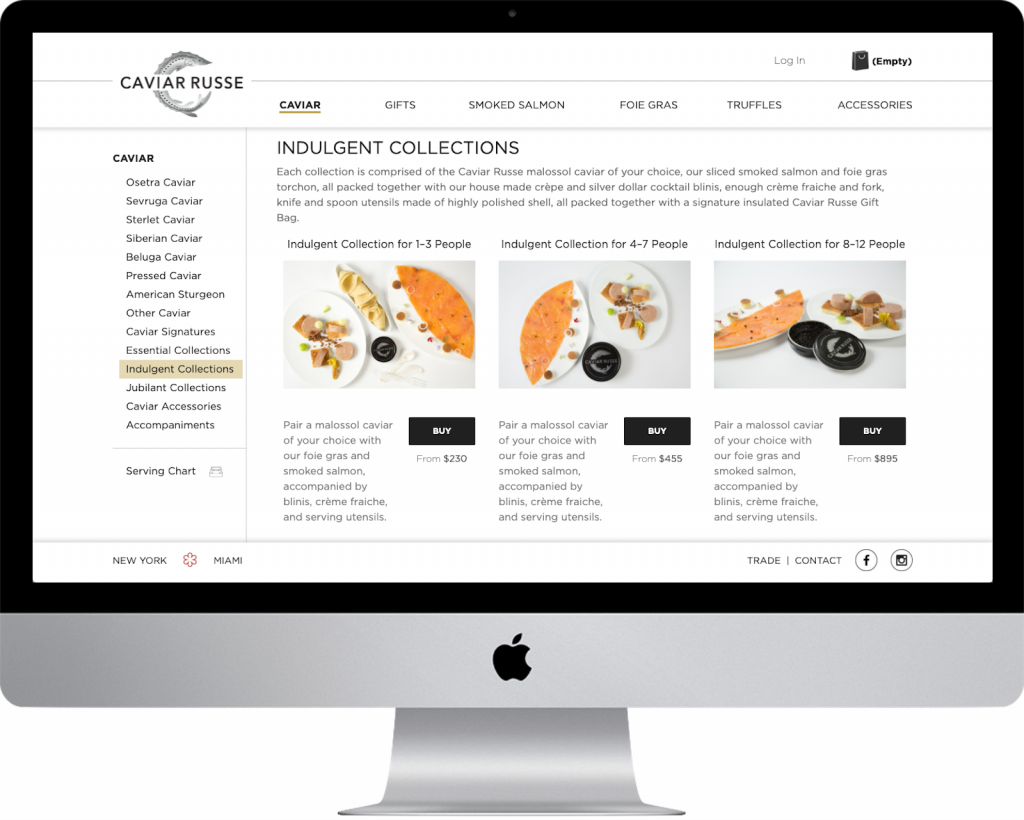 Our updates to the design and checkout functionality, along with a complete mobile optimization, thoughtful Search Engine Optimization (SEO), email campaigns, and marketing strategies, have produced stunning results: Since 2015, total sales have increased an average of 75% per year, and the number of annual transactions has increased seven times.
This project included building a robust back-end system for the e-commerce store, which runs their entire online business operation and allows for rapid, bulk order fulfillment. The site is now integrated with Apple Pay and Google Pay, making it the only website on which you can purchase caviar in one click. With an equal number of orders placed on mobile devices as on desktop, Caviar Russe is a true representation of modern eCommerce, and easily the best online shop for caviar in the world.